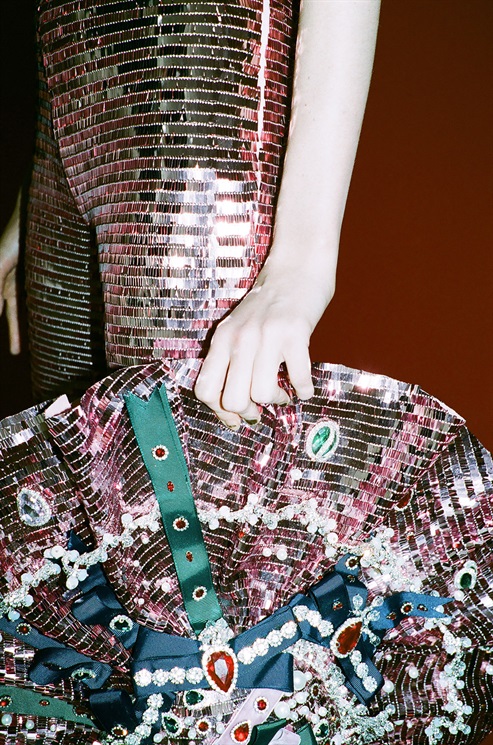 Inspired by the ancient book "Shan Hai Jing", a historic text depicting various stories of monsters from land and sea, Angel Chen Spring/Summer 2017 will be shown during London Fashion Week tonight at 18:30 local time. However, five images of this collection, which rests on the borders of Chinese heritage and craft innovation, are available exclusively to the readers of Vogue.it.
With direct references to the stories themselves, pieces feature iconic symbols, characters and ceremonial embellishment as well as original-illustrated embroidery by Angel herself.
The Shanghai-based designer, whose creations were worn by the avant-garde singer-songwriter Petite Meller during a performance in London a few days ago, experimented with a selection of boundary-pushing fabrics and new techniques. These methods, combined with the addition of multifunctional garments that can be worn in dozens of different ways, take the principle of unisex to a new level.

Regarding the colour palette, soft pinks, cream, pastel greens and inky denim sit alongside iconic blood red – framed with delicately transparent silver to harmoniously marry the two.
Not only does SS 2017 include real silver and gold thread embroidery, but also Chinese denim as well as a newly developed "Silk Acetate" from Japan. A plastic raffia, cotton yarn and treated cotton woven fabric is the star of this season – exclusively produced for Angel Chen by Chanel's main supplier in France.